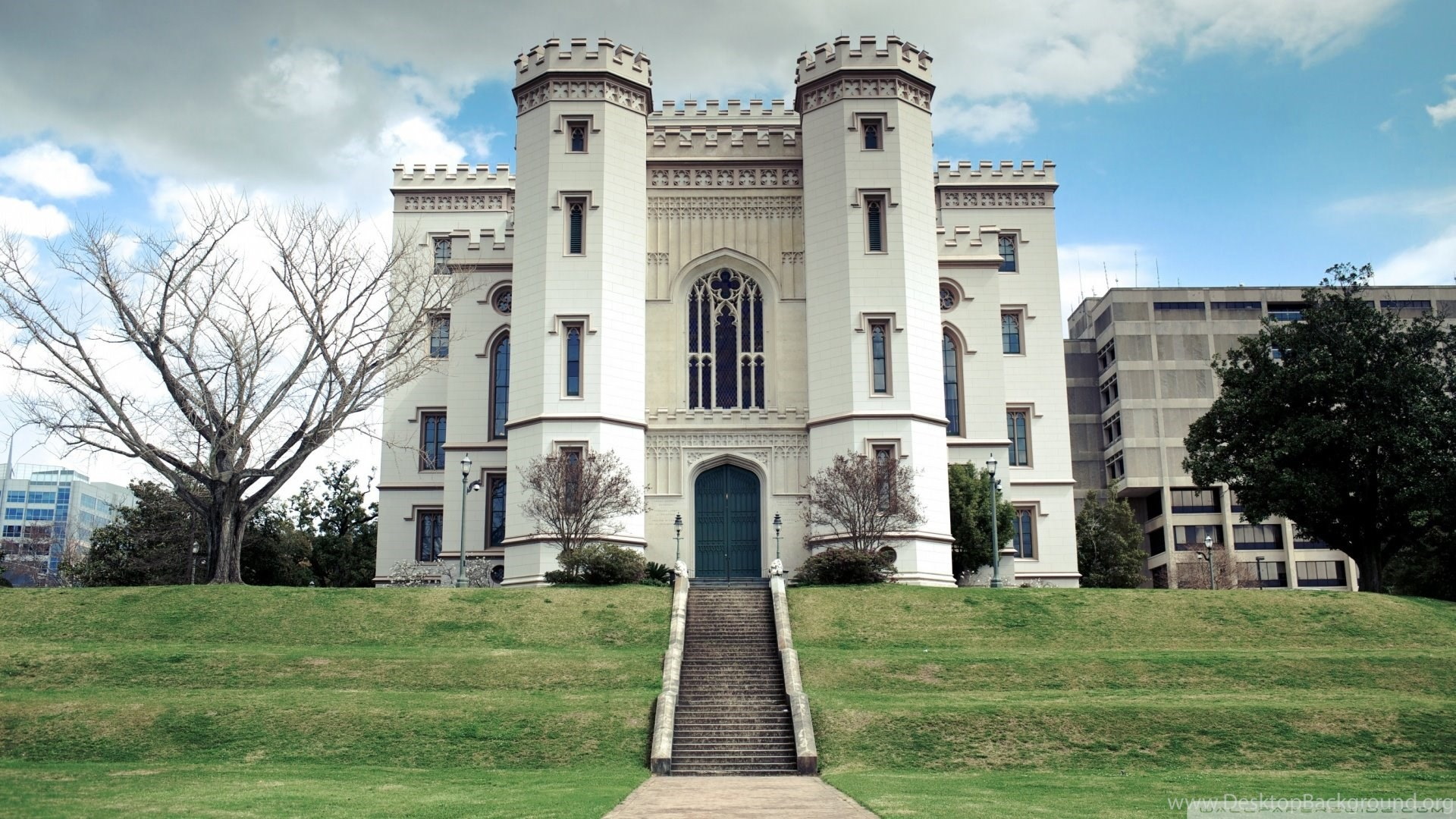 Baton Rouge is an intriguing town unlike any other. As the famous "Red Stick" and the capital city of Louisiana, it honestly needs little introduction. This populous, vibrant town sprawls along the banks of the Mississippi River, awash in a brilliant mishmash of cultures and a long, fascinating history. It's a bustling port city, a hub of industry, technology, art, and education. Steeped in the lessons of bygone eras and energized by an unquenchable idealism, it's a place where the past, present, and future are intertwined. A place where France, England, Spain, and the United States all dine from the same plate and Cajun gumbo is a religion. It's a place of incredible significance and importance, not only to the state of Louisiana but also the entire country.
Would we even be the United States of America as we know it without Baton Rouge? Maybe not. Consider this: At a key point in the Revolutionary War on September 21, 1779, Louisiana Governor Bernardo de Galvez marched upriver with a ragtag army of Spaniards, Americans, Acadians, Native Americans, and free black men, where they fought the Battle of Baton Rouge. At the time, the British had a fort and a foothold in the region and control of the Mississippi River was at stake, a vital supply route in the war. After just three hours of fierce battle, the British surrendered and retreated, ceding control of the Mississippi back to the Americans. It was a brief battle and an often-forgotten part of history that many do not know about, and yet, without that crucial supply route restored, the outcome of the war could have ended very differently.
From a cultural perspective, here's something else you might not know about. When you think of ancient cultures, you might automatically think of Egypt and the Great Pyramids. But guess what? Baton Rouge has Native American Indian Mounds that significantly predate those pyramids. There are multiple mounds found throughout the area, the two most notable being located on the LSU campus. Carbon-dating indicates that they are over 11,000 years old and may be the oldest existing man-made structures not just in the country but in the entire world.
Of course, we've come a long way from primitive cultures. Baton Rouge's continual evolution and development have been fueled not only by its superb location but also by the industriousness of its people. One such example —Huey P. Long, the Louisiana governor in the 1930s. He intentionally had the H.P. Long Bridge built too low to the water. As a result, large ships could not pass under the obstacle and had to dock and unload their goods in Baton Rouge instead, allowing the city to become a thriving port. (Pretty clever, Mr. Long!) Baton Rouge has also become known for its business opportunities, attracting big industry like ExxonMobil and Dow, and its many superior educational institutions like LSU.
If you want to paint the town red in the Red Stick, your options are endless. In addition to all the usual entertainments to be found in a busy metropolitan area, you can visit Mike The Tiger, LSU's legendary mascot, who enjoys one of the most lush and lavish wildlife enclosures ever built—located right on campus.
For history buffs, you don't want to miss the U.S.S. Kidd, a naval destroyer named for the infamous pirate, Captain Kidd. In 1944, the ship was a pivotal presence at Pearl Harbor. Today, she's a portal to the past and a downtown museum where you can explore its rich history. There are a number of other interesting museums and historical sites to visit as well, including the LSU Rural Life Museum, the Capital Park Museum, the Magnolia Mound Plantation, the Burden Museum & Gardens, and much more.
The city also has numerous parks and nature centers with recreational options for everyone. And when it comes to dining, Baton Rouge is an absolute mecca for foodies. For the best Creole cuisine on the planet, visit Mansurs on the Boulevard. Sammy's Grill, meanwhile, is a budget-friendly place with award-winning crawfish, po'boys, oysters, and homemade fried cheese. Mason Grill, another favorite hangout, was recently voted as the Best Bloody Mary in America.
Those establishments are just a small sampling of countless choices. No matter what you're craving or what your interests are, you'll find it here in Baton Rouge. In short, it's a wonderful, diverse place to live, go to school, work, and play. No wonder why so many people call it home.
There are close to two million households in Baton Rouge today. Homes range from quaint, old Antebellum, southern charm to sleek, modern designs. But no matter what style home you live in, landscaping and lawn care are an ever-present need. All Seasons Landscaping and Lawn Care may not be serving up award-winning oysters, but here's a pearl of wisdom for you nonetheless: We're the best at what we do. Give us a call today and let us know how we can serve you.