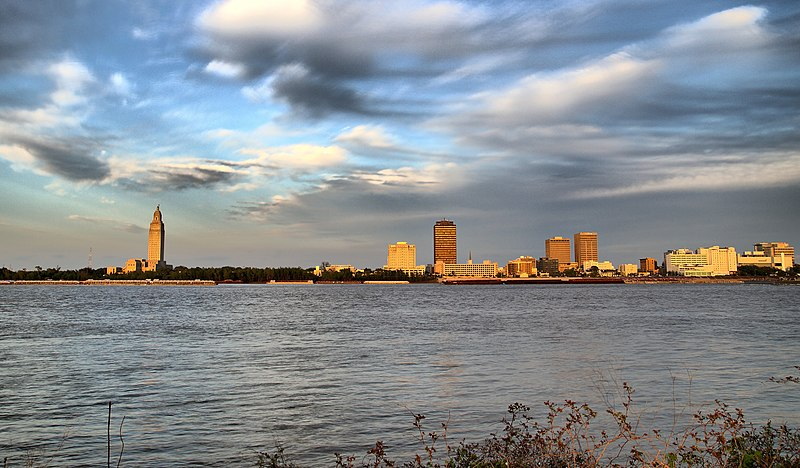 Zachary, Louisiana, is an East Baton Rouge Parish city that got its name from a farmer, Darel Zachary, who owned a plot of land in the 1880s. He donated a portion of it to the Illinois Central Railroad Company and they built a railroad track and depot on it. After the depot was constructed, a village quickly grew around it, including a post office in 1885. The area was incorporated as a city four short years afterward, and another decade or so later, the whole town almost went up in flames, according to local legend, when a local grocer was lost control while trying to flame-ripen his bananas.
Today's "historic village" in the middle of the city is made up of buildings that survived the fire or were built shortly after it, the oldest of them, besides the depot, is the Allison House, built in 1898. Zachary is full of young professionals who enjoy a fast and easy commute to multiple large companies. A few minutes away is an important ExxonMobil refinery, the fifth-largest in the country and thirteenth-largest in the world. The nearby Georgia-Pacific plant is a world-class paper mill and is responsible for the production of many popular paper product brands like Angel Soft, Brawny, Sparkle, and several more.
The Baton Rouge airport is just a 12-mile drive away, allowing convenient access to travel and more employment opportunities with such companies as American, United, Delta, and more. According to Niche.com, Zachary is the #1 Best Place to Raise a Family in East Baton Rouge Parish, and with good reason. Besides the proximity to such great companies, Lane Regional Medical Center, which happens to be the largest employer in the city, announced plans for a major expansion in 2022, including a four-story patient tower and renovations to the first floor and surgery department. The Zachary Community School district is recognized as a "Model of Excellence" and is devoted to giving its students a well-rounded education by providing them with rigorous academic foundations. The city's school system has ranked #1 in the state for the past 15 years.
Get in touch with the outdoors at parks on 39th Street, Rita Street, Rollins Road, or over dozen more spots. Most of them have sports fields, recreation centers, playgrounds for the younger children, and more. For a more upbeat time, try the Sequestered Escape Room. You and a group of teammates can be challenged to see if you've got what it takes to reach freedom once the doors are closed. If you prefer entertainment that's a bit more physical, get your heart pumping with a classic good time at Skate Galaxy. Whether you're rocking blades, quad-style skates, or shooting for first place in Lazer Tag, this twenty-year jewel of the community has something for everyone. For the pure adrenaline junkies, don't miss out on the Mudd Pitts. What was once an open pit is now a daring trail for ATV riders and mud truckers.
Zachary is a wonderful city for those who want to raise their families in a happy place. One of the tenets of a nice environment is a lush yard, green, and manicured. If you live in Zachary or the surrounding areas and you haven't yet contacted All Seasons Landscaping and Lawn Care, your neighbors may have gotten the jump on you. Our experts are waiting to make your outdoor property look as amazing as you picture it. Contact us today to get an estimate or to discuss our services.